Second Annual Autism Day at Six Flags Great Adventure!

10:30 AM - 6:00 PM
Jackson Township
This event has already occurred!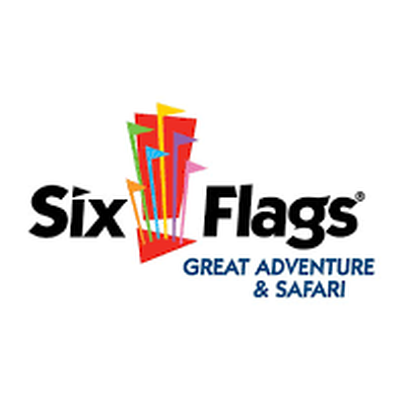 LOCATION: Six Flags Great Adventure, 1 Six Flags Blvd, Jackson, NJ 08527
DATE: May 8, 2019
TIME: 10:30AM – 6:00PM
The Sensory-Friendly Event of the Century RETURNS!
Gersh Academy and Custom Education Foundation are once again transforming Six Flags Great Adventure into a sensory-friendly environment for individuals on the autism spectrum.
Individuals on the spectrum often struggle with sensory overload and have a hard time processing too much touch, taste, sight and sound—which makes visiting an amusement park next to impossible. The goal of this event is to remove those obstacles so families with children on the spectrum can not only attend the park but really enjoy it!
This event is unique in that it is the only national theme park that opens its doors exclusively to the autism community for one whole day and transforms the park so they can have a wonderful experience.
TESTIMONIALS FROM LAST YEAR'S EVENT:
"Tears of joy streaming down my face…just knowing that people care enough to do this for my son to have a 'normal' day at an amusement park…I'm so thankful to the creators and sponsors of this project." – Nicole M.
"Thank you for doing this. My son is gonna freak out…in a good way! God bless you." – Alexandria P.
"My kids' first time in Six Flags. Thank you, Gersh Academy!!" – Iris R.
If specific person's contact information is required:
Relevant Links:
About Gersh Academy
Gersh Academy is a proud sponsor of Autism Day at Six Flags Great Adventure. With K-12 schools in New York, Puerto Rico and Seattle, Gersh Academy has been providing educational, vocational, and social skills programs for children on the autism spectrum for over 28+ years.
About Custom Education Foundation
Custom Education foundation was founded in 2006 by a group of educators, professionals and practitioners who recognized a growing deficit in the amount of resources available to individuals with developmental disorders. Custom Education Foundation dedicates its time, resources and personnel to various events, fundraisers and programs focused on creating a path for young adults on the autism spectrum.
Age Groups

Children
Adolescents
Adults
Seniors

Community Services

Arts & Recreation

Health Services

Intellectual and Developmental Needs

Payment Options
Last Updated: 04/11/19