Are you a teen looking for a summer job or do you know one who is?
(973) 940-3500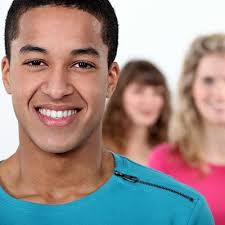 A bus will pick you up at home and transport you to Project Self-Sufficiency's Newton, NJ campus for a morning session of employment training. You'll receive instruction on what is expected of you in the workplace, how to discover and explore your personal career interests and goals, and more. From there, the bus will transport you to a community work site where you will receive PAID on-thejob-training. All of these services are completely FREE!
To be eligible, you must:
• Must be a Sussex County resident
• Be a teen age 15 to 18 who is currently enrolled in 10th, 11th, or 12th grade
• Have a family income at 250% of the Federal Poverty Level or less*
• Require transportation (i.e. cannot own a car)
• Be willing to learn and to work hard
For 2017, Project Self-Sufficiency will offer the Mondays through Thursdays, July 10 through August 10
Space is limited to 18 students on a first-come, first-serve basis.
To register, the completed registration and medical release forms must be returned to Project Self-Sufficiency at 127 Mill Street, Newton, NJ 07860 no later than June 19, 2017.