The Nurtured Heart Approach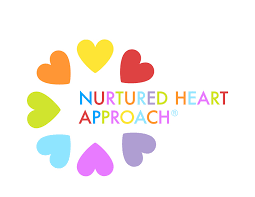 The Nurtured Heart Approach® is a relationship-focused methodology founded strategically in The 3 Stands™ for helping children (and adults) build their Inner Wealth® and use their intensity in successful ways. It has become a powerful way of awakening the inherent greatness in all children while facilitating parenting and classroom success.
The purpose of this site is to provide current information on the Nurtured Heart Approach.
What people are saying:
"It is always helpful when I get to engage in a conversation with those learning and using the approach in different areas and on different levels of experience. It is a movement and it is going forward and spreading out and I could not be more proud to be a part of it." Unknown
"I heard such passion and clarity, it gave me hope and the confidence I needed to apply the approach. Seeing the approach applied throughout the training and how it inspired positive responses showed me that the approach works!" Allison Zeis, Asst. Director Family Intervention Services Morris/Sussex
---
News
---
Upcoming Trainings
monday, November 6, 2017
Free program open to the public. registration is required.
Tuesday, November 7, 2017
Webinar will:
Review of family systems theory and application
The cycle of change and the crucial need to help caregivers understand where they are in this process
A weave of the Nurtured Heart Approach® in a step-by-step methodology within the family system
Practical interventions and resources
---
Resources
Children's Success Foundation, a 501(c)(3) non-profit educational organization, is to advance the work of the Nurtured Heart Approach®, a dynamic relationship-focused methodology that builds Inner Wealth™ in children, empowering them to channel their intensity in productive ways, ensuring their successful future. To nurture success, the Children's Success Foundation trains and certifies parents, educators, treatment professionals, foster parents and communities in the Nurtured Heart Approach.
List of Certified Nurtured Heart Approach Trainers that provide office, phone or on-location services for anyone who is wishing to apply the Nurtured Heart Approach at home or in educational settings.
Sherry Blair Institute for Inspirational Change provides Nurtured Heart trainings to individuals and organization on site or online.