Nurtured Heart 5 Week Training
A Free Parent Training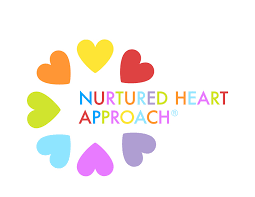 Helping Families Find Their Greatness
The Nurtured Heart Approach® (NHA) method is a relationship-focused method founded on "The 3 Stands™" for helping children (and adults) build Inner Wealth™ and use their intensity in successful ways even with the most difficult children. It has become a powerful way of awakening the inherent greatness in all children while facilitating parenting and classroom success. It has a proven impact on every child, including those who are challenged behaviorally, socially and academically.
This is a life changing 5 session free course that is delivered in two-hour increments by certified NHA trainers. It will give you the powerful tools of the Nurtured Heart Approach in a concise, interactive, easy to integrate format. This course has been designed for parents, caregivers, teachers, and family members who want to learn the Approach the right way and get immediate results.
September 19th-October 17th, 2019
10:00AM-12:00PM
Location:
Caring Partners of Morris/Sussex, Inc.
200 Valley Road, Suite 202
Mount Arlington, NJ 07856
Presenters:
Alex Zwahl, Certified Nurtured Heart Trainer
Kristy Schmidt, Certified Nurtured Heart Trainer
Refreshments and NHA workbooks will be provided.
Registration is required, and seating is limited.
No childcare available.
To register, complete the form below: