NJAS
(973) 285-0006
Morris Plains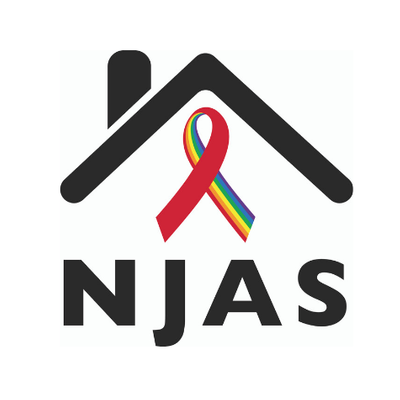 NJAS was originally incorporated as the AIDS Residence Coalition of Morris County, Inc. in January 1992 for the purpose of developing and operating the Eric Johnson House. The establishment of this private, nonprofit organization was just the beginning of fulfilling a dream of the parishioners of the Church of the Redeemer in Morristown, New Jersey who were all too familiar with the gaps in services as they had operated an AIDS Buddy Program since 1989. Frustrated by the lack programs, especially supportive housing, and motivated by the courage of a parishioner, Eric Johnson, who succumbed to deadly forces of the disease in 1990, the congregation was mobilized into action forming The AIDS Residence Coalition of Morris County, Inc., a nonreligious organization. The corporation changed its name to The Eric Johnson House, Inc. in 1997 and then again to New Jersey AIDS Services in 2009.
The original goal of the agency was to establish a residence which would provide a secure and dignified environment and supportive services for people living with HIV. As the demand for services grew, the agency began offering a wider range of services to those infected and affected by HIV, regardless of their housing status. Thus, the name was changed to New Jersey AIDS Services to better reflect the scope of services provided to the community. As our name became more inclusive, our programs became more expansive and this expansion increased our reach and impact on the community. With the change in housing trends over the past two decades, there was a decreased need for transitional housing. Therefore, in 2018, NJAS closed the Eric Johnson House transitional housing residence and shifted focus to include more permanent supportive housing. As a result, the agency moved all HIV+ services to the Morris Plains facility and aptly renamed the program, the Eric Johnson Center. Today, the Eric Johnson Center provides a full range of social and medical services to the HIV+ community.
Keeping in-line with our mission to focus on prevention activities for at-risk populations, in 2019, NJAS added the EDGE (Ending Discrimination Gaining Equality) Pride Center to better serve our LGBTQ+ clients and expand care to this oppressed and marginalized population. Currently, EDGE Pride offers medical and non-medical case management, behavioral health care, support groups, housing linkage services, educational seminars and social events.
The miracle that started out as a simple idea, to remember a lost friend by building a shelter in his honor, was transformed into a reality. Although our services may have changed throughout our organization's history, NJAS has remained dedicated to its underlying guiding principles and values, which are: dignity and worth of the individual, acceptance, respect for diversity, integrity, justice and professionalism. The legacy of Eric Johnson House and subsequent programs of NJAS have always and will continue to respond to ever changing needs of the HIV+, LGBTQ+ and at-risk communities.
Age Groups

Children
Adolescents
Adults

Community Services

Arts & Recreation

Basic Needs / Assistance

Community

Education

Family & Support Services

Health Services

Behavioral / Mental Health

Medical

Treatment Services

Outpatient Services
Last Updated: 08/09/19