Prasada Center
(973) 685-5668
Mount Arlington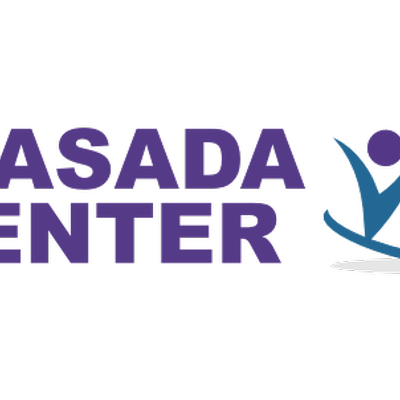 Prasada Center is a non-treatment based agency after school program and weekend recreational program for children with Autism and/or Developmental Disabilities, located in Mount Arlington, NJ. Prasada Center is an expansion of Prasada In Home's already existing respite services. Both programs are free to families who children are DD eligible and registered through Family Support Services and Performcare.
Prasada Center is located in Mount Arlington, New Jersey, in a shopping center. It is easily accessible from Route 80. It is 3800 square feet. The Center includes an arts and crafts room, a room for physical activities and movement and a lounge area set up with computer stations. It will also have handicapped accessible bathrooms. The shopping center is close to restaurants and a Dollar Tree. There is also an outpatient counseling center as well. The surrounding businesses are well suited for the Center has the youth can go to visit the stores as incentives and means of socialization.
As many of the kids will be bussed to the center there is means for the buses to drop off in the back of the Center away from other plaza traffic. Transportation is not available at this time, therefore parents will be responsible for transportation and can work with the schools to provide bussing.
Ages served for the program will be 13 - 21 years old. The hours of operation will be from 2:30 PM - 6:00 PM for the Agency After School Program. The Saturday program will operate from 9:00 AM - 2:00 PM.
After School Program:
Capacity: Maximum of 24 Youth
1-4 Ratio
2:30 PM - 6:00 PM
The After School program provides children an opportunity to increase social skills and independent skills in a group setting. Children will also have the opportunity to have skills taught during the school day reinforced through attending the Center.
Prasada Center's After School's program will be structured in a group format. Children will be divided up into 2-3 groups depending on the number of the children in the program. Groups will have a maximum of 8 children and minimally 2 Prasada Coaches will be assigned to each group. When the children arrive they will either go to the Arts/Crafts room, Lounge or Gym. Upon arrival children will be provided a small snack and a beverage in the room they are assigned. After snack for those children who have homework, assistance and time will be provided.
Children will then participate in an activity or free time depending on which group they are assigned to. Groups will rotate after 45 minutes. At the end of the day and as children leave the program children will move into the Lounge area to wait for their parents.
Activities included but are not limited too.
Board Games
Arts and Crafts
Yoga and exercise
Homework Help
Lego Building
Puzzles
Computer Time
Individual Reading
Music
Trips to Dollar Store
Weekend Recreational Program
Capacity: 16
Ratio 1-4
Hours: 9:00 AM - 2:00 PM Saturdays
Prasada Center's Weekend program provides an opportunity to increase social and independent skills. Many activities will be outside field trips, however during colder months and rainy days the Center is available for activities. The maximum number of youth served will be 16, however most field trips outside the center may be take up to 10 children.
Activities:
Hiking
Swimming at Horseshoe Lake or Lake Hopatcong
Apple Picking
Pumpkin Picking
Trips to the Mall and Restaurants
Movies
Skylands
Eligibility
13-21 years old. DD Eligible Registered with Family Support Service and Performcare
Age Groups
Community Services

Arts & Recreation

Community

Employment / Training

Family & Support Services

Health Services

Intellectual and Developmental Needs

Treatment Services

Outpatient Services

Payment Options

Low Cost / Donation
Medicaid
Self Pay
Sliding Scale / Payment Plans
State Funding
System of Care (CSOCI Medicaid / FlexFunds)

Language / Culture

Multi-Cultural
Spanish / Latino / Hispanic
Last Updated: 01/31/19