CAD 3D Programming
Monday, January 31, 2022
Meets Weekly
Montville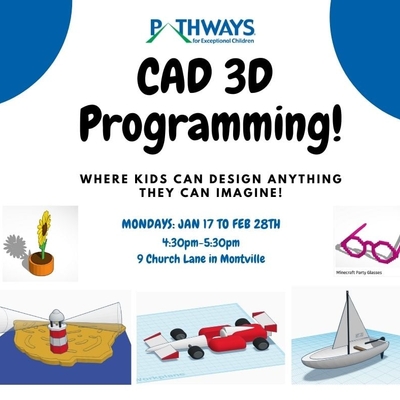 Does you child love technology and enjoys art and design? CAD 3D programming is a great way to create 3D designs using a computer and introductory software.
This class will help your child learn the tools to transform their imaginations into beautiful designs on the screen!
Register at Montville Recreation:
http://www.montvillenj.org/recregistration
You do not have to be a Montville resident to sign up!
Last Updated: 01/05/22