Family Fun Night
Tuesday, January 25, 2022
5:45 PM - 7:45 PM
Meets Weekly
Newton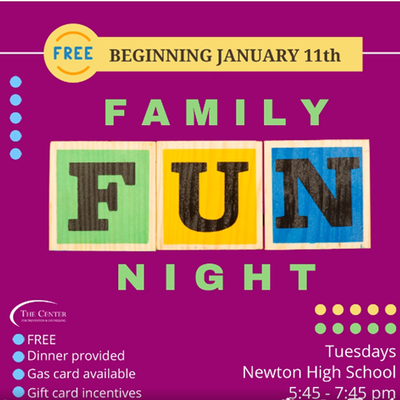 Start the 2022 off right by strengthening your family unit by having fun together through fun and interactive activities.
Held at Newton High School on Tuesdays, beginning 1/11/22 5:45 - 7:45 pm
Free for Sussex County families
Includes dinner
Parents and caregivers will build on their unique set of strengths in showing love and guidance to their children
Develop skills for building the future
Childcare provided if needed
Gas cards available
Gift card incentives
Registration required/family slots are limited. Contact Natalie 908-747-1151 or [email protected]
*This program is brought to you by the NJ Department of Mental Health and Addiction Services.
Last Updated: 01/05/22