Spring Street Community Development Corp. (SSCDC)
(973) 998-9330
Morristown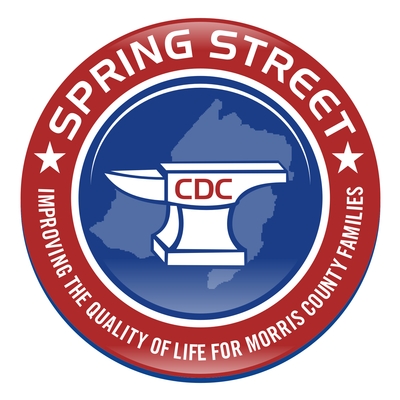 SOAR Tutoring Program (Student Outreach and Academic Reinforcement). Educational, mentoring, and enrichment support for 5th grade students and their families.
SOAR Summer Bridge A summer program where middle school children can participate in english and math enrichment, leadership development and cultural and civic development.
Table of Hope A community kitchen offering hot dinners Monday – Friday, 5:30pm-7:30pm, to homeless individuals, single family households, and senior residents. A food pantry (Thursdays 3:30pm-7pm) and clothing bank (M-F 5:30-7:30pm) are also made available to guests as well as weekly blood pressure screenings.
New Life Recovery & Referral Program Provides weekly meetings and support services for those struggling with alcohol and substance abuse problems.
Eligibility
All are welcome to Table of Hope for meals M-F 5:30pm-7pm as well as the Food Pantry on Thursdays at 3:30pm. SOAR is for 5th graders and SOAR Summer Bridge is for middle school students. All are welcome to New Life Recovery meetings held on Tuesdays at 6:30pm at Bethel Church in Morristown, NJ.
Age Groups

Children
Adolescents
Adults
Seniors

Community Services

Basic Needs / Assistance

Community

Employment / Training

Seasonal Programs

Payment Options
Language / Culture

African / African American / Afro Caribbean
Caribbean
Spanish / Latino / Hispanic
Translation, Interpreting
Last Updated: 01/31/19