Academy of Clinical & Applied Psychoanalysis (ACAP/ICPS)
(973) 629-1001
Livingston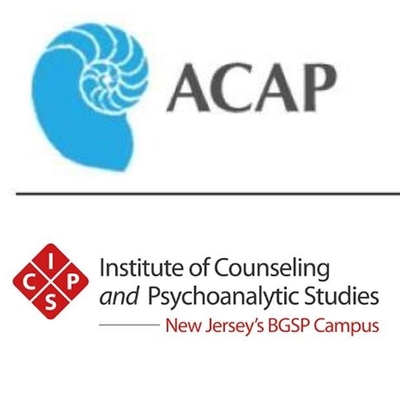 Teaching, Training, Treating — Psychoanalysis Training & Degree Programs in NJ
ACAP serves as a community resource by offering, courses, graduate degrees, clinical programs and experiences, and Continuing Education (CE) opportunities to help build skills for those working with individuals and groups in the areas of interpersonal relationships, crisis resolution, education and mental health issues, and parenting.
ACAP pioneered an expansion of studies of the mind and interpersonal relationships over the past three decades, developing new perspectives on how mind/brain/body interactions influence behavior. We have a 20+ year record of developing effective intervention strategy programs for improving teamwork and communication skills in clinical, academic and organizational settings.
ACAP and its partner ICPS, a branch of the Boston Graduate School of Psychoanalysis (BGSP), ar educational and mental health resources, empowering individuals and organizations with practical, successful life strategies.
ACAP's partnership with the BGSP enables us to provide these same benefits to a new generation of graduate students seeking advanced training and Masters degrees in Mental Health Counseling, and in Psychoanalysis. Whether a graduate of a degree program or our psychoanalytic certificate program, students are eligible to seek state recognition through licensing and/or certification of their academic achievements.
ACAP is nationally accredited by ABAP, the American Board for Accreditation in Psychoanalysis, and ICPS programs are regionally accredited by NECHE, the New England Commission of Higher Education. ACAP graduates are eligible to apply for state licensure or certification in NJ, NY, and VT. ICPS graduates with a Masters in Mental Health Counseling are eligible to apply for state licensure as a Mental Health Counselor in NJ. If you have a disability and need accommodations, please notify the ACAP main office at (973) 629-1001 or [email protected] and instructor at least 14 days before the event.
We seek to transform lives through:
Teaching
We offer accredited degrees – a Masters in Mental Health Counseling and a Masters in Psychoanalysis in partnership with the Boston Graduate School of Psychoanalysis; and a Certificate in Psychoanalysis.
Treating
5,000 hours of treatment through our North Jersey Consultation Center (NJCC) each year. No one has ever been turned away due to psychological issues or payment difficulties.
Training
Continuing education programs, conferences, and professional development are offered regularly to organizations, parents, mental health practitioners, teachers, and clergy, among others.
Age Groups
Community Services

Education

Employment / Training

Payment Options
Areas Served
Last Updated: 11/19/21