Center for Prevention and Counseling
(973) 383-4787
Newton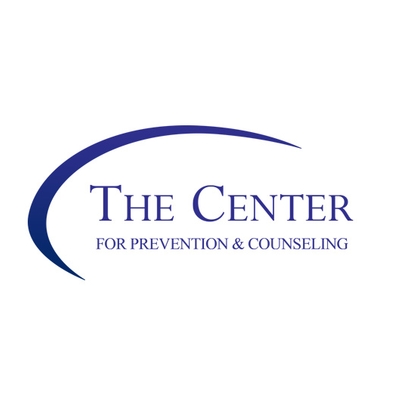 The Center for Prevention and Counseling (CFPC) is a non-profit agency that has been providing advocacy, education, counseling and referrals since 1973. CFPC fosters and encourages community collaborations in order to strengthen its prevention and recovery efforts.
They provide the following services:
Alcohol & Other Drug-Related Birth Defects Prevention
Educational presentations about Fetal Alcohol Spectrum Disorder and related topics are provided by Certified Prevention Specialists and Licensed Clinical Alcohol and Drug Counselors.
Asset-Building
Based on the Search Institute's research, CFPC provides interactive workshops for parents, youth and intergenerational groups designed to increase the developmental assets of children.
Centro El Refugio
Centro El Refugio is an innovative program serving Sussex County's growing Latino population by connecting them to county-based services.
Circles
Circles is a nationwide initiative to end poverty. This collaborative project, led by NORWESCAP, includes mentoring and 20 weeks of education that culminates in the creation of personal action plans.
Coalition Mentoring Initiative
Through a federal grant, CFPC is able to mentor other communities through developing a Drug-Free Communities Coalition.
Community Outreach and Education
CFPC's Speakers Bureau educates professionals, parents, community groups, youth and others on topics including: signs/symptoms of drug use, how drug use affects families and communities, effective prevention strategies, asset-building, positive parenting, suicide prevention and more.
Community Trials Intervention Project
This project, led by community stakeholders, is being implemented in Hopatcong to reduce high-risk drinking patterns among all age groups, thereby decreasing DUI's, violence and binge drinking. A youth task force is actively involved in changing community norms around these issues.
Coordinated School Health
This venture with Partners in Prevention of Hudson County uses the CDC school health model to change policy and institute programs that focus on the health and well-being of students and staff.
Counseling and Evaluations
CFPC is licensed by the NJ Department of Human Services, Division of Addiction Services as an outpatient and intensive outpatient substance abuse treatment center for youth and adults. CFPC offers individual or family counseling and substance abuse evaluations that meet school and court mandates. CFPC also accepts referrals from the Sussex County Intoxicated Drivers Resource Center for assessments and treatment.
Financial Stability Project
This project is a unique collaboration between United Way of Sussex County, NORWESCAP and others that work together to increase the financial literacy and stability of Sussex County residents. The Financial Literacy Coalition provides workshops and financial forums held at CFPC's Money Sense Center in Newton.
Girls Circle
Girls Circle is a 10-week program designed to meet the challenges of girls, ages 10 to 16. It is designed to increase connections, build strengths and develop resilience through highly interactive activities.
Information/Referral
CFPC's staff offers referrals to detoxification programs, long- and short-term treatment, 12-step meetings and other needed supports.
Life Skills Education for Youth
Through grants from Sussex County, OFBI and other sources, youth ages 10 to 21 receive life skills education, including anger management, stress management and social skills development. After completing the program, participants can come back to CFPC anytime for ongoing support.
Mentoring Plus
Children ages six through 18 are matched with volunteer mentors who meet with their "mentees" in community settings, schools and after-school programs. In addition, recreational activities are held throughout the year for children on the waiting list for a mentor.
Prevention Education for Incarcerated Adults and Those on Probation
A certified counselor provides relevant prevention education to men and women incarcerated in the Keogh-Dwyer Correctional Facility as well as to adults on probation.
Recovery Lane
This initiative was created for those in recovery and those affected by a loved one's addiction. Its primary focus is to mobilize and support the recovery effort in Sussex County.
School of Health and Addiction Studies
CFPC offers workshops for CADC (Certified Alcohol Drug Counselor), CPS (Certified Prevention Specialist), LPC (Licensed Professional Counselor), Social Workers and teachers.
Strategic Prevention Framework Project
This project, designed to reduce the consequences from the use of alcohol and other drugs among 18-25 year olds in Sussex County, utilizes community partnerships to attain its goals.
STOP (Sober Truth on Preventing Underage Drinking)
This Federally-funded project implements strategies designed to reduce underage drinking by changing local attitudes, norms and laws.
Strengthening Families/Families Night Out Project
The Strengthening Families Program is a 14-week intensive family education program for parents and their children. Parents and their children learn to create strong family bonds while having fun together.
Sussex County Coalition for Healthy & Safe Families (SCCHSF)
SCCHSF is dedicated to reducing the incidence of underage alcohol use and illicit drug use, thereby reducing the incidence of teen violence and the transmission of HIV/AIDS. A special Prescription Drug Task Force has been formed to address the current issues surrounding the abuse of prescription drugs by youth in Sussex County as well as the immergence of other related issues.
Tobacco-Diabetes Prevention
Funded by the NJ Department of Health and Senior Services, this program provides health education programs, raises awareness about New Jersey's Smoke-free Air Act and works to reduce exposure to second-hand smoke among all New Jersey residents. As part of this initiative, CFPC also coordinates an eight-county effort to address the issues relating to diabetes and smoking.
Youth Leadership Institute
The "7 Habits of Effective Teens," financial literacy concepts and socio-drama skills are taught to teens and preteens throughout the county by implementing innovative, interactive and creative activities.
Age Groups

Children
Adolescents
Adults
Seniors

Community Services

Employment / Training

Family & Support Services

Health Services

Behavioral / Mental Health

Treatment Services

Outpatient Services

Payment Options

Free
Low Cost / Donation
Self Pay
Sliding Scale / Payment Plans
State-Public Contracted Service

Language Spoken
Last Updated: 08/17/23