SCARC, Inc.
(973) 383-7442
Augusta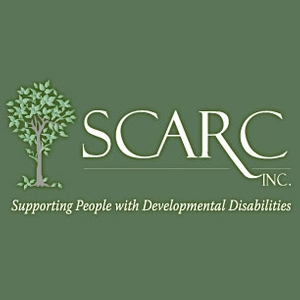 SCARC is a non-profit organization supporting persons with developmental disabilities in Sussex County, NJ. they assist individuals with various developmental disabilities, including but not limited to intellectual disabilities (formerly known as mental retardation), autism spectrum disorders (such as autistic disorder, Asperger syndrome, and Pervasive Developmental Disorder – Not Otherwise Specified (PPD-NOS)), cerebral palsy, various genetic and chromosomal disorders such as Down syndrome and Fragile X syndrome, and other multiple developmental disabilities.
Services include:
Residential Services
Currently operates 18 group homes, 4 individualized living programs, and 18 supportive living apartments in Sussex County.
Day Programs
Center-based Supported Employment-Provides employment opportunities to individuals with developmental disabilities
Center-based Employment Programs-Provides employment opportunities to individuals with deveopmental disabilities
Harvest Home Food & Clothing Volunteer Program- Provides volunteer opportunities to individuals with developmental disabilities
Senior Programs-Provides daily activities and recreation to seniors who have a developmental disability
Transtion Services from School to Adulthood-Uses multiple strategies including job shadowing, job sampling, and community navigation. SCARC's Transition Services works closely with SCARC's Employment Connections and the NJ Division of Vocational Rehabilitation Services to provide pre-placement, intensive coaching, and follow along services, as referred.
Recreation
Special Olympics Trainings and Competitions
Events such as outings, dining, art & music classes, hiking and sports activities
Family Support Services
In-Home Respite Services- Provides trained Family Support staff to families for in-home respite services. SCARC staff may provide companionship and respite care to families who need extra supports within the home.
Saturday "Just Us Kids" Respite Programs-For children ages 5-15, and they are grouped by their age level. Small groups of children are provided with supportive activities encouraging socialization and community inclusion. The program operates Saturdays from 10a to 3p.
Self-directed Respite Support- provides cash financial assistance to families who select and pay a caregiver of their choice for their child with developmental disabilities. Families may also use the Self-directed Respite money to privately hire family support workers of their choice to provide child-sitting, companionship, and in-home supports without having to utilize SCARC employees. Families may also able to use the money to purchase camping and recreational services for their child.
Teen Scene- Provides educational and recreational activities for teens with developmental disabilities ages 15 to 21. The Teen Scene program runs for 43 sessions per year and generally meet Saturday evenings from 6 - 10 PM.
After School Program-Allows a family to hire their own caregiver for after school respite care. SCARC reimburses the family at a rate of $200.00 per month.
Eligibility
Some programs require DDD eligibility/referral.
Age Groups

Children
Adolescents
Adults
Seniors

Community Services

Arts & Recreation

Basic Needs / Assistance

Community

Employment / Training

Family & Support Services

Health Services

Intellectual and Developmental Needs

Treatment Services

Out-of-Home Services

Payment Options
Last Updated: 10/27/21